Professional Siding Contractor in Arlington Heights, IL
When you're looking to enhance the exterior of your home, there are a few different directions you can go in. You could install cedar siding, fiber cement siding, vinyl siding, or stucco siding. All of these choices have their own set of benefits that can make your home more aesthetically pleasing and energy efficient. Insulated siding is one of the most popular choices for those looking to improve their home's energy efficiency. It helps to keep your home cooler in the summer and warmer in the winter, which can save you money on your energy bills. If you're interested in installing insulated siding, contact Green Renovations LLC today. We're a professional roofing contractor in Arlington Heights, IL that can help you choose the right type of siding for your home and install it properly.
As a homeowner, you know that your home's siding is one of its most important features. Not only does it provide protection from the elements, but it also contributes to the overall aesthetic of your home. That's why it's important to be on the lookout for signs of siding damage. Some common signs include visible chips and scratches, splits, dents or cracks, broken or missing pieces, and the formation of unsightly water stains.
If you notice any of these signs, be sure to contact a qualified contractor like Green Renovations LLC as soon as possible. We'll help you assess the damage and determine the best course of action. Don't wait – call us today!
Different Types of Siding for Your Home
There are many different types of siding available for homes. Each type has its own advantages and disadvantages, so it is important to choose the right one for your home.
Vinyl Siding
Vinyl siding is one of the most popular types of siding for homes. Everyone is fairly familiar with it and it is the most affordable option. There are a wide range of colors to choose from, and it is also very easy to install. Overall, it is a very good option for those looking for an affordable and low-maintenance option.
Insulated Vinyl Siding
This type of siding is made with insulation built right into the panel, making it an excellent choice for homeowners who want to improve the energy efficiency of their homes. In addition, insulated vinyl siding is also very durable, and comes in a same variety of traditional vinyl siding. If you're looking for a way to improve the energy efficiency and durability of your home's exterior, insulated vinyl siding may be the perfect choice for you.
Fiber Cement Siding
Fiber cement siding is one of the most durable types of siding available on the market today. It's very long-lasting and usually comes with a 30 to 50-year manufacturer warranty. However, it is more expensive than vinyl siding and it's also high-maintenance. If you're looking for a durable, long-lasting type of siding, fiber cement siding is a good option to consider.
Cedar Siding
Cedar siding is a type of wood siding that is made from the wood of cedar trees. Cedar siding is very popular because it is durable and has a beautiful appearance. It is also exceptionally workable, which means that it can be cut and shaped to fit any desired design. However, cedar siding does require more involved maintenance than some other types of siding. In particular, it needs to be sealed and stained on a regular basis to protect it from the elements. Nevertheless, many homeowners believe that the benefits of cedar siding outweigh the drawbacks, making it an excellent choice for their home.
At Green Renovations LLC in Arlington Heights, IL, we are experts in all types of siding and can help you choose the right type for your home. We can also install it quickly and efficiently, so you can enjoy the benefits of your new siding as soon as possible. 
Contact us today to learn more about our services or to schedule a consultation.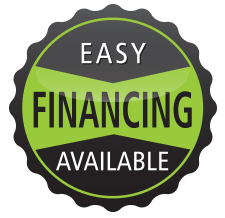 Get Financing
From as low as $100 per month!
"My husband found Green Renovations when looking for a contractor to fix damage from a wind storm (tornado) and help us navigate through the insurance claim. Ben was awesome. He helped us with every step of the process, dealing directly with our insurance company. He was so patient and made this process less stressful. And our house looks great! I would not hesitate to work with this company again in the future."
We're Proud To Show Our Work!
We have completed 100s of roofing projects over the past few years – here are some of our favorites.
When it comes to roofing, you need a contractor that you can count on to do the job right. We have completed 100s of roofing projects over the past few years and have maintained a 5-Star Rating. Give us a call today!