Top Residential Roofing Company in Arlington Heights, IL and the Surrounding Areas
Your roof gives your house character and curb appeal, but it also protects your home from the elements. A well-constructed roof will last for many years, but eventually, every roof needs some repair or replacement. When that time comes, you want to be sure to choose a reputable roofing contractor with experience you can trust.
Green Renovations has over 3 decades of experience in roof repair, replacement, and new roof construction. We are a locally owned and operated business, so we understand the unique challenges that come with extreme weather conditions in the Chicagoland area. Our team of roofing professionals is dedicated to providing our customers with reliable and dependable services.
When you choose Green Renovations, you can be assured that you are getting the best possible roofing services available in Arlington Heights, IL and the surrounding areas.
Roof Repair in Arlington Heights, IL
Waking up to the sound of water dripping is never a good sign. It usually means that there is roof damage and that shingles need to be replaced. However, in some cases, the problem may be with the gutter system. If the gutters are not draining properly, water can build up and cause damage to the roof.
Green Renovations can help with all types of roof repair. We have experience with shingle replacement, gutter repair, and drainage solutions. We will work quickly to assess the problem and provide you with a free estimate.
Roof Replacement in Arlington Heights, IL
If your roof is beyond repair, we can help with that as well. At Green Renovations, we offer top quality roof replacement services. We will work with you to choose the best type of roofing material for your needs. We also offer a variety of financing options to make the replacement process as easy as possible.
The average lifespan of a roof is 20-25 years. However, many factors can cause a roof to weaken and require replacement sooner. For example, if the roof was not installed properly, if it is made of inferior materials, or if it is regularly exposed to mold or mildew, it will not last as long as a roof that does not have these issues. Storm damage can also shorten the lifespan of a roof by causing leaks or other structural damage.
Storm Damage Roof Repair and Replacement
If your home has been damaged by a severe storm, it is important to have the roof inspected as soon as possible. Damage to the roof can lead to further damage to the rest of the house if it is not repaired promptly.
At Green Renovations, we offer emergency roof repair services. We will come to your home as soon as possible after a storm and make any necessary repairs. We can also help you file an insurance claim if your home is covered for storm damage.
If your roof needs to be replaced, we can help you choose a new roof that will protect your home from future storm damage. We offer a variety of roofing materials, including DaVinci roofs, asphalt shingles, and more. We will work with you to find the best option for your home.
The type of roof you choose will depend on many factors, including the climate, the style of your home, and your budget. Asphalt shingles are a popular choice because they are relatively inexpensive and easy to install. Also, DaVinci roofs are becoming more popular in recent years, which not only look amazing but are built to last for decades.
At Green Renovations, we are experienced in all types of roofing and can help you choose the best option for your home. We also offer a variety of financing options to make replacing your roof more affordable.
Contact us today to schedule a free consultation. We look forward to helping you find the perfect roof for your home!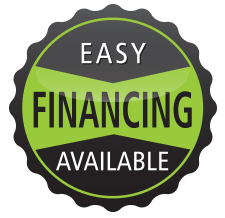 Get Financing
From as low as $100 per month!
"My husband found Green Renovations when looking for a contractor to fix damage from a wind storm (tornado) and help us navigate through the insurance claim. Ben was awesome. He helped us with every step of the process, dealing directly with our insurance company. He was so patient and made this process less stressful. And our house looks great! I would not hesitate to work with this company again in the future."
We're Proud To Show Our Work!
We have completed 100s of roofing projects over the past few years – here are some of our favorites.
When it comes to roofing, you need a contractor that you can count on to do the job right. We have completed 100s of roofing projects over the past few years and have maintained a 5-Star Rating. Give us a call today!