Top-Rated Arlington Heights Roofing Contractor
Green Renovations LLC is a top-rated Roofing Company located in Arlington Heights, IL. We pride ourselves on communication, customer service, and craftsmanship.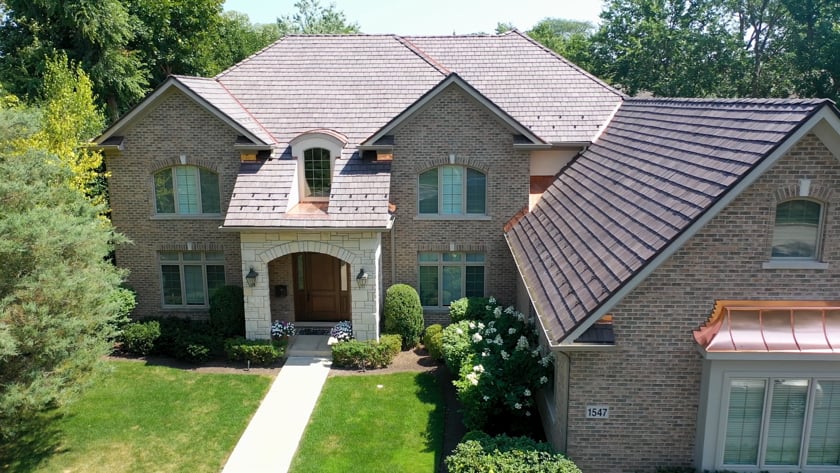 Roofing Services You Can Trust!
Green Renovations is a roofing contractor in Arlington Heights, IL that has been serving the community for over 10 years. We are a family-owned and operated business that takes pride in our honesty, integrity, and love for our customers. We specialize in residential roofing, siding, gutters, and storm damage replacement.
Contact us for a free estimate on a new roof or replacement services.
Green Renovations LLC provides a full range of roofing services.
Discover the best roofing options for your home.
We are rated as one of the best roofing companies – 5-Star Rating from more than 50 reviews.
Fully Licensed and Experienced Roofing Contractor
As a homeowner, you have hundreds of roofing companies to choose from in the Chicagoland area. But how do you know which one is the right fit for your home renovation project? At Green Renovations LLC, we take pride in our work and our commitment to customer satisfaction. We are fully licensed roofing experts with years of experience, so you can be confident that your home is in good hands. 
We're also 100% committed to education and training, so you can be sure that we're up-to-date on the latest roofing technology and methods. And, above all, safety is our top priority. We'll work quickly and efficiently to get the job done right, without compromising your safety or the quality of our work.
We only use the highest quality products to replace your roof. With over 30 years of combined experience, our team is knowledgeable and experienced in all types of roofing materials. We carry all types of roofing materials, including a variety of styles and colors to choose from. Whether you want a traditional look or something more modern, we have the perfect option for you.
We also recycle all waste, as part of our effort to lessen our carbon footprint. When you choose Green Renovations, you can be confident that you are getting the best quality products and services available.
We take a customer-first approach at our roofing company. We understand that your roof is one of the most important parts of your home, and we want to make sure you are getting the best possible service.
We are the #1 roofing contractor in Arlington Heights, IL and the surrounding cities, and we offer a wide range of roofing services. Whether you need a new roof, we are here to help. We have a team of experienced professionals who are passionate about providing quality service.
When you work with our roofing company, you can rest assured that you will always be greeted by a friendly professional. We believe in providing our customers with a competitive price and transparent job details before beginning any work. You can be confident that we will only carry out the agreed-upon tasks and never leave you with any unpleasant surprises.
Our goal is to make your experience with our roofing company as smooth and stress-free as possible. Contact us today to schedule a consultation!
We are proud to offer a simple 3-step process that will take care of all your roofing needs, from inspection to clean-up. Our process is as follows:
Why Choose Green Renovations LLC?
Service and satisfaction is of paramount importance to Green Renovations.
Green Renovations works with lenders to help get you the financing you need for your roofing project. We understand that a new roof is an investment, and we want to make it as easy as possible for our customers.
We're Proud To Show Our Work!
We have completed 100s of roofing projects over the past few years – here are some of our favorites.
Count on Our Experienced Roofers
When it comes to roofing, you need a contractor that you can count on to do the job right. That's why you should choose the best roofing company in Arlington Heights, IL – Green Renovations.