Rolling Meadows, IL Roofing
Top-Rated Roofing Company in Rolling Meadows, IL
A well-maintained roof is crucial for the integrity of any structure, be it a residential home, commercial office building, or any other type of facility. The roof serves as the first line of defense against natural elements, making it imperative to keep it in top shape. At Green Renovations LLC, we bring over 30 years of roofing experience to the table. Being a locally-owned and operated business, we understand the specific needs of the Rolling Meadows area. Rest assured, we are fully licensed and insured, offering a 100% satisfaction guarantee to all our clients.
We specialize in a broad spectrum of roofing services including residential roofing, siding, gutters, and storm damage services. Additionally, we can guide you through the insurance claims process, ensuring a hassle-free experience.
If you are in search of the best roofing company in Rolling Meadows, IL, your search ends with Green Renovations LLC. Reach out to us today for a complimentary consultation.
Roof Replacement in Rolling Meadows
A roof is one of the most critical elements of a home, designed to shield the interior spaces from the forces of nature. Over time, roofs endure considerable wear and tear. Severe damages caused by storms often necessitate a complete roof replacement.
Residents in Palatine, IL should also consider extreme weather conditions in their decision-making, as a one-time replacement can be more cost-effective than frequent repairs. The choice between repair and replacement relies on various factors, and it's advisable to consult a roofing expert for tailored advice.
At Green Renovations LLC, we offer expert counsel to help you determine the best course of action for your roofing needs. Contact us today for a free consultation, and let us assist you in maintaining your home's utmost condition.
Storm Damage Restoration in Rolling Meadows
Being a property owner comes with the responsibility of safeguarding your investment against storm damage. If your roof falls victim to hail or strong winds, immediate action is necessary to prevent further degradation. Your first move should be to get in touch with us at Green Renovations LLC. We'll promptly assess the damage and provide a free replacement estimate. We collaborate with all insurance companies to ensure you get the maximum reimbursement for your losses.
Depending on the severity, you might need to entirely replace your damaged roof. Regardless of the extent of the storm damage, prompt action is crucial. With our years of specialized experience in storm damage services, we stand ready to restore your roof to its prime condition.
Siding & Gutters Repair and Replacement in Rolling Meadows
Our expertise isn't limited to roofing; we also offer comprehensive siding and gutter services. Whether you're considering installing new siding or gutters or require repairs on the existing ones, we've got you covered. We work with a wide range of materials to offer you the best solutions—be it vinyl siding, fiber cement siding, or cedar siding.
When it comes to gutters, we offer various options including seamless gutters and leaf guards. If you're uncertain about the most suitable gutter system for your home, our professionals can guide you.
At Green Renovations LLC, we pride ourselves on delivering top-notch roofing, siding, gutter, and storm damage services to residents of Rolling Meadows, IL and nearby areas. Our 5-star rating on Google attests to the quality of our work. Contact us today to kickstart your roofing project.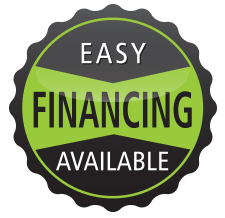 Get Financing
From as low as $100 per month!
"My husband found Green Renovations when looking for a contractor to fix damage from a wind storm (tornado) and help us navigate through the insurance claim. Ben was awesome. He helped us with every step of the process, dealing directly with our insurance company. He was so patient and made this process less stressful. And our house looks great! I would not hesitate to work with this company again in the future."
We're Proud To Show Our Work!
We have completed 100s of roofing projects over the past few years – here are some of our favorites.
When it comes to roofing, you need a contractor that you can count on to do the job right. We have completed 100s of roofing projects over the past few years and have maintained a 5-Star Rating. Give us a call today!