Best Roofing Company in Palatine, IL
For residents of Palatine, IL, and surrounding areas in need of a skilled roofing contractor, Green Renovations LLC is your top choice. We are a local, fully licensed, and insured company with over three decades of experience. Our team of experts comes with a combined wealth of knowledge, and we're committed to providing high-quality service that guarantees 100% customer satisfaction.
A roof is a vital part of any home, offering protection from weather conditions and playing a significant role in regulating indoor temperatures. It also adds to the aesthetic value of a property. Over time, however, roofs are susceptible to wear and tear, as well as damage from harsh weather conditions. It's crucial to choose a reputable roofing contractor for your needs.
Green Renovations LLC offers a wide range of services. These include residential roofing, siding installation, gutter maintenance, and storm damage restoration. Our expertise also extends to handling insurance claims. With excellent reviews and ratings from our happy customers, you can rest assured that you'll receive the best possible service when you choose us. We utilize top-quality materials, and our workmanship is unparalleled.
Storm Damage Restoration in Palatine
Did you know that your roof is often the most vulnerable part of your home during a storm? High winds can displace shingles, and flying debris can puncture the roof, leading to potential problems. Prompt repair is crucial to avoid further complications. At Green Renovations LLC, we specialize in swift and effective storm damage repair. We'll conduct a thorough inspection and perform any necessary fixes to make sure your home remains secure and protected.
Navigating insurance claims for storm damage can be a complicated process, but we have extensive experience in dealing with insurance companies. We'll guide you through the process and work with your insurer to ensure a smooth experience.
Gutter Repair and Replacement in Palatine
Gutters are essential for diverting rainwater away from your roof and foundation, reducing the risk of water damage. If your gutters are compromised, they can't perform their essential function. We provide comprehensive gutter repair and replacement services, and we even offer gutter guards to help keep your system working smoothly.
Siding Repair and Replacement in Palatine
Your home's siding is another critical defense mechanism against weather elements, safeguarding your property against water and wind damage. We offer an array of siding materials for you to choose from, allowing you to customize your home's appearance. We also provide insulated vinyl siding options to enhance your home's energy efficiency.
As the go-to roofing company in Palatine, IL, and nearby cities, our dedication to delivering outstanding service is unwavering. Our wide range of offerings covers residential roofing, siding, gutters, and storm damage restoration. If you're looking to meet all your roofing-related needs, we invite you to contact us for a free consultation today.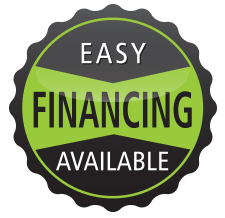 Get Financing
From as low as $100 per month!
"My husband found Green Renovations when looking for a contractor to fix damage from a wind storm (tornado) and help us navigate through the insurance claim. Ben was awesome. He helped us with every step of the process, dealing directly with our insurance company. He was so patient and made this process less stressful. And our house looks great! I would not hesitate to work with this company again in the future."
We're Proud To Show Our Work!
We have completed 100s of roofing projects over the past few years – here are some of our favorites.
When it comes to roofing, you need a contractor that you can count on to do the job right. We have completed 100s of roofing projects over the past few years and have maintained a 5-Star Rating. Give us a call today!