Best Roofing Company in Mt Prospect, IL
The roof is more than just a covering over your head; it's an essential element that offers protection, enhances your home's visual appeal, and contributes to energy efficiency. Despite its significance, the roof often goes unnoticed until the need for a new one arises. In climates that experience snow, ice, or rainfall, a well-insulated and adequately ventilated roof is invaluable for preventing snow accumulation and water intrusion. Meanwhile, a sturdy roof is crucial in windy areas to protect against falling branches and debris. Beyond its protective function, a well-maintained roof can also enhance your home's curb appeal and even save you money on heating and cooling costs. A quality roof acts as an insulator and air barrier, optimizing your home's internal temperature year-round.
When the time comes to install a new roof, choosing a roofing company with both experience and expertise is critical. Green Renovations LLC is your reliable choice for roofing services in Mt Prospect, IL, and the surrounding areas. With over 30 years of industry experience, we are fully licensed, insured, and wholly committed to customer satisfaction. Our extensive range of services includes residential roofing, siding, gutters, and storm damage replacement.
Storm Damage Restoration in Mt Prospect
A destructive storm can severely impact your home, and the roof is usually its first line of defense. High winds can remove shingles, displace flashing, and even dislodge entire sections of your roof. In addition, heavy rains can lead to water damage within the home. After any major storm, it's vital to inspect your roof for signs of damage and take timely action.
Start by observing your roof from the ground. If you notice any missing shingles or detect other visible issues, call a qualified roofing contractor. Our team can assess the extent of the damage and recommend the best course of action for replacement. Next, inspect the interior of your home for signs of water intrusion. If you identify water stains on the ceilings or walls, it's a clear indication that action is needed. To ensure you make an informed decision, we offer free roof inspections. We'll assess your roof, provide you with a no-obligation estimate if damage is found, and liaise with your insurance company to ensure you receive the compensation you're entitled to.
Siding & Gutters Repair and Replacement in Mt Prospect
The importance of your home's siding can't be overstated—it's your primary defense against the elements and a significant factor in your home's aesthetic appeal. When it's time to replace or repair siding, selecting durable and low-maintenance materials is crucial. We offer a wide range of options, including vinyl, fiber cement, and cedar.
Gutters, although less noticeable, serve a critical function in directing rainwater and melting snow away from your foundation. When it comes to choosing gutters, durability and ease of maintenance are key considerations. We recommend options like aluminum and galvanized steel, given their proven resilience. Our team offers a comprehensive suite of siding and gutters services to keep your home in peak condition.
If you're looking for a roofing contractor in Mt Prospect, IL or the neighboring regions, contact Green Renovations LLC today. We'll be more than happy to answer any queries you may have and offer a complimentary estimate for our services.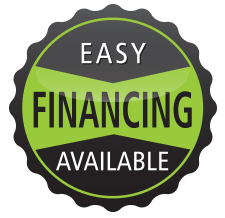 Get Financing
From as low as $100 per month!
"My husband found Green Renovations when looking for a contractor to fix damage from a wind storm (tornado) and help us navigate through the insurance claim. Ben was awesome. He helped us with every step of the process, dealing directly with our insurance company. He was so patient and made this process less stressful. And our house looks great! I would not hesitate to work with this company again in the future."
We're Proud To Show Our Work!
We have completed 100s of roofing projects over the past few years – here are some of our favorites.
When it comes to roofing, you need a contractor that you can count on to do the job right. We have completed 100s of roofing projects over the past few years and have maintained a 5-Star Rating. Give us a call today!