Elk Grove Village, IL Roofing
Best Roofing Company in Elk Grove Village, IL
Residents of Elk Grove Village, IL, who have spent more than a few years in the area are well-acquainted with its fluctuating weather conditions. From scorching summers to icy winters, the climate offers a gamut of challenges. That's why having a robust roof isn't just an option—it's a necessity. But it's not just the roof; quality siding and gutters are also crucial elements of a resilient home. While siding shields your home from wind and water damage, gutters effectively channel rainwater away from the foundation. Investing in these features helps you prolong your home's lifespan and dodge costly repairs down the line.
At Green Renovations LLC, we stand as Elk Grove Village's premier roofing company, backed by over 30 years of industry experience in roofing, siding, and gutters. Fully licensed and insured, we offer a comprehensive suite of services, including residential roofing, new roof replacement, siding, gutters, and storm damage repair.
Should you require roofing, siding, or gutter services in Elk Grove Village, IL, or the nearby areas, don't hesitate to reach out to us. We'll be pleased to provide you with a complimentary estimate.
Storm Damage Restoration in Elk Grove Village
When a storm rolls through, it can wreak havoc on your roof, damaging everything from shingles to even causing trees to topple. In such circumstances, quick action is imperative to minimize property damage and avert further issues. Start by assessing the situation to identify any immediate risks—whether it's loose shingles, fallen tree limbs, or debris. Then, secure the area to avoid further hazards. The next logical step is to consult a trustworthy contractor who can gauge the damage and commence repairs.
Oftentimes, your insurance will cover storm damage. Make it a priority to contact your insurance provider to initiate a claim. Acting swiftly and partnering with a credible contractor can significantly mitigate the adverse effects of the storm on your home. At Green Renovations, we pride ourselves on years of experience in helping homeowners recover from storm-related damages. We're a locally owned and operated entity, boasting 5-star ratings on Google.
Upon your call, we'll dispatch a skilled team of roofing experts to evaluate the damage and present a no-obligation estimate. We liaise directly with your insurance company throughout the claim process, ensuring you receive the coverage you're rightfully entitled to. Above all, we aim to restore your home quickly and efficiently so you can resume your everyday life. Should you need assistance with storm damage repair, look no further than Green Renovations. We serve Elk Grove Village, IL, and the surrounding communities.
Siding & Gutters Repair and Replacement in Elk Grove Village
Besides roofing services, Green Renovations LLC excels in siding and gutter solutions. Whether you need new siding installed or existing siding repaired, or if your gutters require attention, we're just a call away.
Your home's siding and gutters are integral to its defense against the elements. Siding acts as your home's protective skin against sun, wind, and rain, while gutters serve as conduits to direct rainwater away from your property. Over time, both can deteriorate, necessitating replacement or repair.
Signs such as cracking, peeling, or rot indicate that your siding may be overdue for replacement. Similarly, gutters that are clogged or have started to detach from the house also require immediate attention. Delaying these repairs can lead to water infiltration, promoting mold and mildew, and even risking structural issues in severe cases.
While the task of replacing siding and gutters may seem overwhelming, keeping your home in prime condition is worth the investment. Regular upkeep extends the longevity of your siding and gutters, helping you sidestep expensive repairs in the future.
Green Renovations LLC is your go-to local expert for all your siding and gutter requirements. With more than three decades of hands-on experience, our team is fully equipped to manage any repair or replacement project, no matter the scale.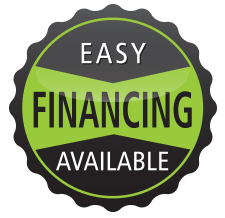 Get Financing
From as low as $100 per month!
"My husband found Green Renovations when looking for a contractor to fix damage from a wind storm (tornado) and help us navigate through the insurance claim. Ben was awesome. He helped us with every step of the process, dealing directly with our insurance company. He was so patient and made this process less stressful. And our house looks great! I would not hesitate to work with this company again in the future."
We're Proud To Show Our Work!
We have completed 100s of roofing projects over the past few years – here are some of our favorites.
When it comes to roofing, you need a contractor that you can count on to do the job right. We have completed 100s of roofing projects over the past few years and have maintained a 5-Star Rating. Give us a call today!